Countless times I've visited Hotel V at Nes for a breakfast meeting, afternoon drink or as a second living room whenever I'm in the capital city. That's one of the reasons why I was very curious about their newer hotel in Amsterdam Oost. This one opened late 2016 and is as beautiful as its older sibling in the city centre. I booked a night in one of the suites, here's my full report.
First impressions
You can only make one first impression. Quickly after I entered the parking garage I saw a sign with my name on it. The simplicity of such a sign instantly makes you feel welcome. The lobby of the hotel feels warm and cosy and were full of beautiful peacock chairs (that I now need to have). I was early and couldn't go into my room, but I had a complete city to explore so that didn't matter at all. I left my luggage got some info on how to go from the hotel to my next meeting the quickest and left.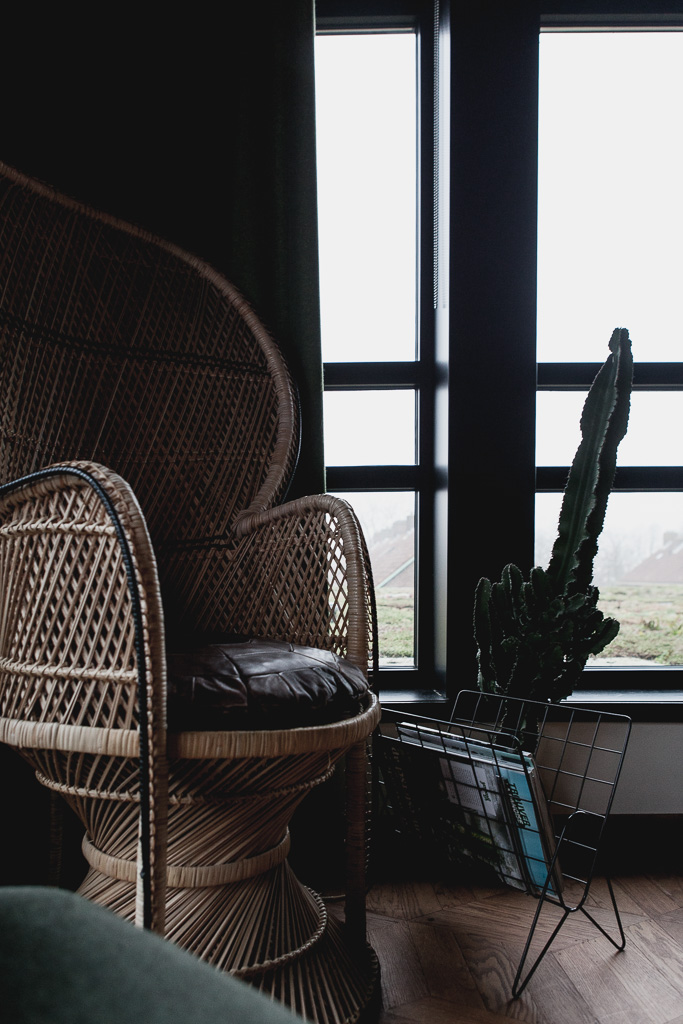 Sound and safe
When I returned the personnel remembered me, which I think is very lovely. The suite is located on the second floor, all the way in the back (a corner room). Hallways to the rooms are guests only and only accessible with your room card, the key only works if your room is in that exact hallway. What makes sure there's less traffic on the floors (nice and quiet) and makes you feel safe.
Pass out blissfully
The room. Oh men! Wonderful! Everything breathes relaxation and designed simplicity. The suite offered a large double bed, a relax area, working area and a nice walkin shower. Enough space to set up your stuff if you're working, to enjoy some well deserved me-time or to pass out blissfully.
Misty mornings
We slept with the curtains open and woke up bright and early with a misty view of Amsterdam. Time for breakfast! Breakfast is my favorite meal of the day. And hotel breakfasts are even better. The breakfast is included in the hotel fee and The Lobby, the restaurant and bar area of Hotel V. Cravings were understood. Fresh coffee, and a pick of one savory item and one sweet. I opted for the eggs Florentine and French toast. A great way to kickstart your day.
Sleepover gone great
We had arranged an late checkout the night before, so we had all the time in the world to walk around. Spot all the beautiful details in the hotel and spoil ourselves with our temporary home. Well rested and our bellies full of deliciousness we exited the hotel with smiling faces. A great sleepover. Of course I took loads of photos, have a look!