Oh. My. Gawd!
I've been on the best trip of my life. And that says something. Together with my friend and partner in crime Kim we drove from San Francisco to New Orleans. Then flew to New York for a couple of days before heading back home. Wowsa! The trippiest of trips. Amazing cities, gorgeous nature, historic sites, famous landmarks, shabby motels and A-list stays. We've seen and done it all on this trip. Interested? Fasten your seatbelts and continue reading!
Pre-work
You can't really make such a big trip within a short 3 weeks happen without a little (or lot) pre-work. Luckily Kim and I are both the nerdiest sheet freaks with a hint of OCD. Yes, we're talking Google Docs gasms. As soon as we booked our plane tickets (AMS -> SFO and JFK -> AMS by KLM) we started to roughly plan our trip day by day. How many days in what city? What are must do's and must visits? What about tours? When we knew when we had to start driving from San Francisco and head out of New Orleans we could book our car and our flight from New Orleans to New York (MSY to JFK by Delta). We picked a car slightly bigger and more comfortable than the cheapest options. This car would be our home for many many maaaany hours so it better be comfy AF right? Hertz provided good options for pick-up and drop-off and didn't have weird pricey one-way fees. The hotel we booked in SF was a three minute walk from our pick-up spot. These little preps saved us a ton of wasted time on public transport. We also booked all excursions we really really really wanted to do in advance so it matched our tight schedule the best. We did so with the Alcatraz tour, the Lower Antelope Canyon tour, our canoe sunset paddle in New Orleans and the cemetery tour in New Orleans. For as sleeping we booked most cities and touristy spots such as Maswik Lodge at the Grand Canyon, Ace Hotel in New Orleans, the Hudson hotel in New York. All other spots in between we arranged on the spot. Most of the time these were cheap motels but that didn't mean they weren't good! We had many places that were super clean, super spacious and super cheap. (and there were loads of places to choose from!)
San Franciso & surroundings
We had only two nights in San Francisco so we had to be picky in what we wanted to do. We decided to not over plan our trip. It's not necessary to see every highlight, eat at all the best restaurants, visit every museum there is. It's still a holiday and not an Instagrammable-tick-off-this-box-so-we-can-share-how-amazing-our-lives-are kind of trip. It's going to be cool anyway, so let's get rid off the perception of what we should do and focus on what we want to do. Now since that was out of our way we could easily relax and pick one highlight a day and for the rest let luck decide. The highlights for fog city consisted of: the Golden Gate Bridge, Alcatraz Island, Victorian houses, old trams and all the food. It's a gorgeous city to walk through, there are plenty of cutesie neighborhoods where you stand still every five houses to take photos of the crazy architecture. In my opinion: skip the painted ladies and just walk around the city to see even more spectaculair buildings. Absolute favorite was the audio tour at Alcatraz Island, this is one of the finer excursions I've ever done. Not only is the interior design (yes, kinda weird in a prison but well..) beautiful, also the stories by inmates and wards gave the tour around the cell blocks more depth. And the food. The food. Gosh, boy can they cook and bake in San Francisco. The sourdough! Oh man. And really everywhere else we stepped in for a bite was top notch.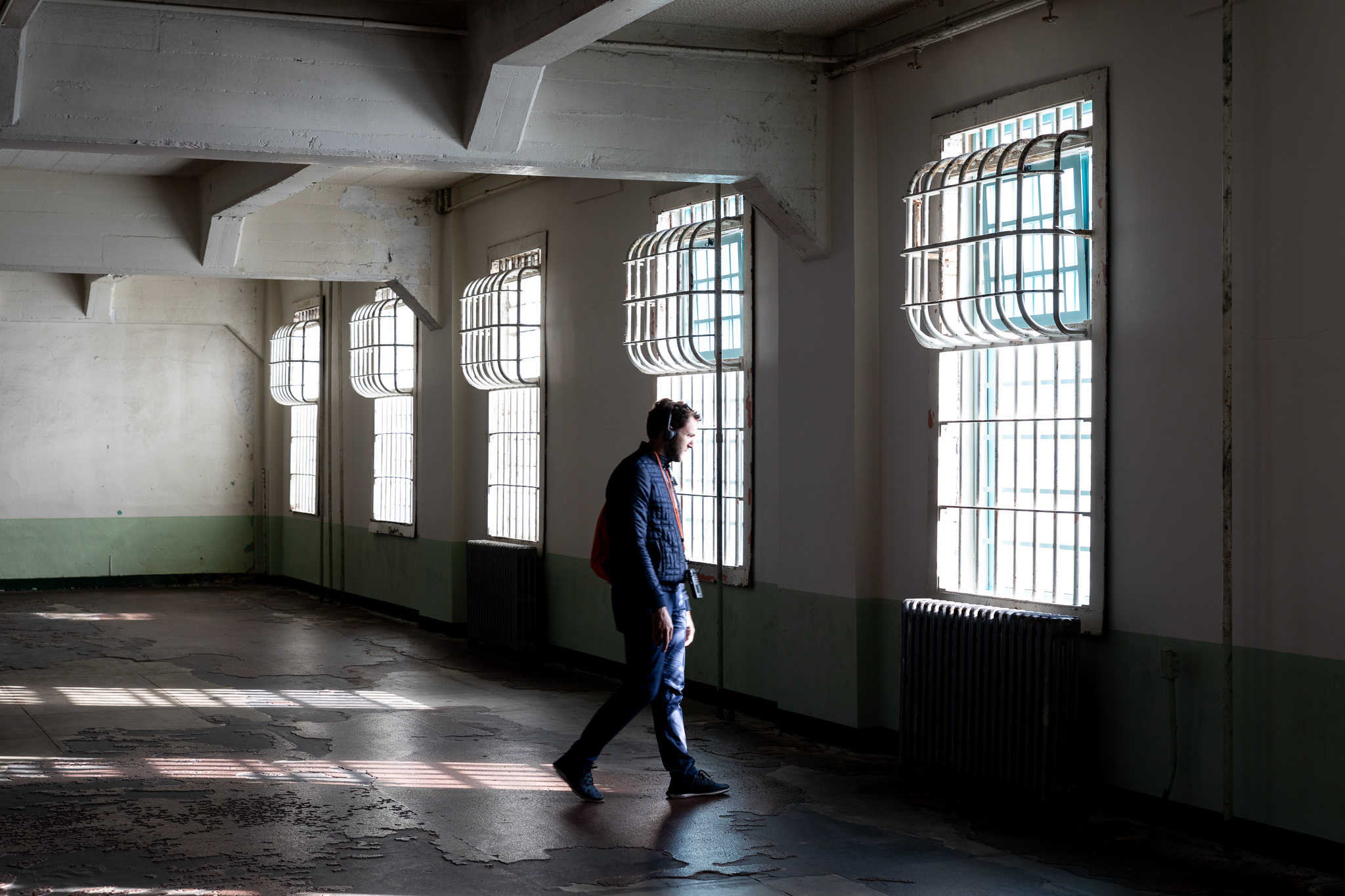 From Yosemite to the Grand Canyon
We started driving out of San Francisco into one of the finest national parks of the United States of America: Yosemite. Mt feet remember this beautiful piece of land. I've walked right through it during the John Muir Trail in '17. These pine trees give me life. It felt special to be here again, this time by car. So many memories, it truly felt like closure of the JMT. Due to forest fires we had to take another longer route what gave us the opportunity to see even more Yosemite. Finally we arrived at Mono Lake. A place that was high on Kim's list to visit. Honestly, I still don't get it but according to her this natural phenomenon is amazeballs and a must-see. Don't ask me, I only saw some rocks in a puddle… Anyway, it was starting to get dark and we drove as long as we could on the 395. I love this route, it takes you through all these cowboy-esque villages. We called it a day in Lone Pine and treated ourselves with burgers. We didn't even hit the saloon that night. The first week we hit the sack sooo early, a combination of jetlag and long drives. But therefore we were at the diner at 6 for a cup a Joe, pancakes and morning preps. What we did is download all the maps we needed in the Google Maps app, take a lot of screenshots and remembered all route numbers so we knew where to go in all possible situations. Our next destination: The Grand Canyon. The trip to Grand Canyon Village was a lot easier than we thought. First off: crossing Death Valley. Yes, this wasn't the fastest road. Or the coolest one temperature wise, but why be fast if you can drive through epic places and enjoy the show? Even around 10 AM it was already boiling hot. Two minutes out of our cars and our heads were as red as tomatoes. But still, the drive was very relaxing and fun even without air-con at some parts. At one point we listened to Rihanna's "Bitch better have my money" and it felt like we were in a movie clip. Waiting to get rid of a body that was hiding in the trunk. Ha, we will never tell! These roads, these views, these long roads of nothing. So cool! We continued driving and entered urban playground. Lucky for us, it wasn't so busy around Las Vegas (A city I was happy to skip. Been there, seen it) and the roads were almost empty. We arrived late afternoon and quickly went out to see Grand Canyon at sunset. I remember the first moment I saw the canyon so vividly, because my brain needed a second or two to comprehend the scale of the canyon. Unbelievable! Gorgeous. I didn't expect to be blown away by it as much as I did. Just after sunset we sat down at a terrace and enjoyed the natural show with some bites and cocktails. It was such a relaxing moment to take it all in without the need to capture it all with phones and camera's. Only when all the stars were showing off their beauty we went out for some night photography.
Horseshoe bend & Lower Antelope Canyon
The disadvantage of doing so many things in 3 weeks is that you can't do it all. I would have loved to do a beautiful hike around or even in the canyon. But the next destination was calling our names! We drove early morning in the direction of Page. Around this area are two famous natural sites that have become even more famous through Instagram. Yes, we're talking about the Horseshoe Bend and Lower Antelope Canyon. From the parking lot to the famous Horseshoe bend is only a 10 minute walk. But oh dear, that's more than enough in the extreme heat of Arizona. Worth it though. These views of the Colorado river are something else. With overheating heads we continued our drive to Page where we cooled down in an airconditioned room. I felt nervous. Why? Because we would be going to the Lower Antelope Canyon in the afternoon and that was something I was really looking forward to. It might have been one of the reasons I wanted to do this trip in the first place. First we had some comfort food at the local Mexican place (a place we returned at night for fishbowl frozen Margaritas). The tour took us through the privately owned canyon in a little over an hour. What I really loved was how the guide knew and pointed out all the rock formations that looked like something or someone. The chief, the mermaid, the sea horse and the list goes on. I couldn't believe my eyes so beautiful. I don't think I've been this blown away by nature in a while.
Want to continue our road trip across Murrica? The final part of this blog, part 2 is following soon!